This post is also available in: Deutsch (German)
Background and Objectives
In the past, the Bhutanese education system and policies focused predominantly on so called "white-collar" education whilst neglecting vocational education. Affected are mainly "new" fields such as plumbing, tile-setting, electrician, in short crafts of the modern building sector, whilst traditional crafts continue to be important and are promoted.
Current Issues
The following shortcomings are palpable in the vocational sector:
The absence of a profound and long term vocational training system and hence a shortage of highly skilled vocational professionals.
The lack of highly qualified trainers/teachers in vocational professional training with a long standing experience in theory and practice.
The "school-like" character of the vocational training with a too strong bias towards theory instead of practice.
The lack of appreciation for vocational jobs: social stigma of vocational professionals, youth prefers to be unemployed rather than choosing a vocational professions as a career.
A very high youth unemployment figure despite of a high demand of qualified vocational skills. High rural exodus to find white collar jobs in the capital.
Slow development of viable medium and small scale private enterprises
At policy level: A lack of comprehensive promotion of vocational professions in schools
Situation in Europe
The dual vocational training system in the largely German speaking region of Europe is famous and has a long history. Although there has also been a shift in recent years in Europe and it has become more difficult to find suitable apprentices, qualified crafts people in Austria, for example, are considered important and are valued. They also are institutionally represented through Gilds, unions and various small associations.
Available Know-How in Austria:
An internationally renowned dual training system for vocational professions
A good status of so called "blue collar jobs" and a high appreciation for excellence in vocational professions
A large private sector (small and medium scale enterprises)
Well established unions, gilds and associations which represent the vocational professions
Objectives and Strategies
The objectives of Go Vocational are to strengthen and enhance vocational training and professions in Bhutan and hence the creation of new career opportunities. This will stimulate the private sector and reduce the youth unemployment. Poverty reduction and the decrease of rural urban migration will be promoted through:
Partnerships between Austrian and Bhutanese vocational training institutions
Applying the service of retired highly qualified vocational professionals from Austria
Practical training (study tours) for Bhutanese in Austria
Joint Venture Partnerships between small and medium sized enterprises in Austria and Bhutan.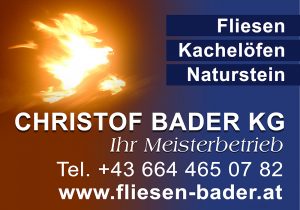 ---
---
Support our GoVocational!